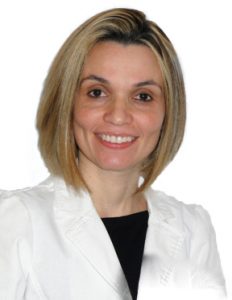 Meet Dr. Liana Cardieri
Dr. Cardieri is a graduate of the Federal University of Ceara, Brazil and has over 15 years experience as a family and cosmetic dentist. Since 2012 she is proudly serving her patients on her own practice in Kitchener, ON.
Her love for Dentistry, has inspired her to take several courses including prosthodontics, restorative dentistry and implants and to keep her up to date on the most current dental practices and techniques. The results of her studies are reflected on the beautiful smiles she helped to create. Dr. Cardieri can perform implant placements, root canals, restorations, crowns, fixed bridges and veneer treatments with wonderful and very natural results. She is also well versed in complete and partial removable dentures.
From a simple filling or a complex implant restoration, it is very common to hear from patients that she is very gentle and how painless the treatment was!
Dr. Liana has a beautiful family and is a caring mother of a boy, a girl and a playful dog, Lino. She loves music, movies and travelling with her family.
Our Dental Hygienists
Our team of experienced dental hygienists will not only to clean your teeth. They are trained to identify any gum diseases and they will educate you on how to keep your teeth clean and your gums healthy. Many people do not realize, but a healthy gum is one of the most important factors to have a healthy mouth.
When you came for your regular dental cleaning you will meet one of our friendly dental hygienists:
Margaret Rapacz, RDH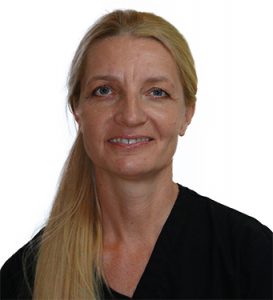 Connie Roth, RDH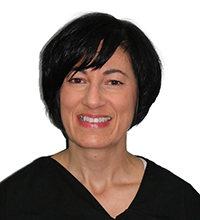 Our Office